PRODUCT SOLAR HOT WATER
The Hot Water System Utilizing Solar Heat(SOLAJU)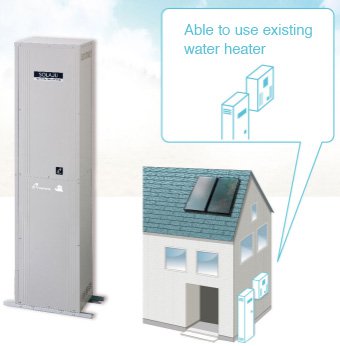 Superior Cost Performance
It is a simple system which can produce hot water while saving initial costs and running gas costs.
Slim Design
A hot water tank unit is slim and designed to be installed even in the large city areas.
Simple System
Its biggest characteristic is that it can be connected easily to an existing water heater or can be used alone.
The Gas-Fired Hot Water System Utilizing Solar Heat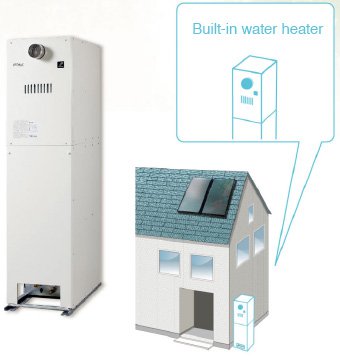 Built-in Water Heater
During a bad weather condition, it has a backup condensing water heater to produce sufficient hot water.
Home Heating
In addition to the domestic hot water and bath re-heating usages, it can be used for floor heating and bathroom heating to provide warmth and comfort during the winter time.